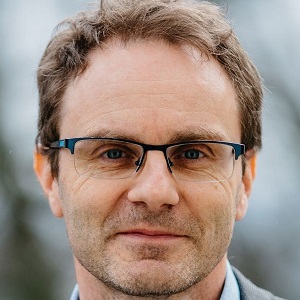 Emil Toldy-Schedel
MD
General Director of the St. Francis Hospital Budapest, Hungary
Dr. Emil Toldy-Schedel graduated from the Faculty of Medicine, Semmelweis University Budapest in 2000.
Since, he worked at Betegápoló Irgalmasrend Budai Irgalmasrendi Kórház (Budapest hospital owned by a catholic order) on the Department of Cardiology. His research focused on "transient left ventricular dysfunction: special form of stress cardiomyopathy and switching beta-blocker therapy in chronic heart failure". Current research topics are pacemakers, ICD implantation in electro-physical laboratory, optimizing therapy for patients with heart failure.
Besides caring for outpatients and inpatients he is responsible for electro-physiology interventions and pacemaker implantations at the Cardiology Department.
He is specialist in Internal Medicine since 2005, specialist in Cardiology since 2008 and specialist in Cardiology Rehabilitation since 2016. In addition, he participated GCP Course in 2013, and since 2015 he is licensed specialist in Diabetology and Palliative medicine as well.
Besides working in Budai Irgalmasrendi Kórház, in 2012 he became general manager of Budapesti Szent Ferenc Kórház, also owned by a catholic order, having Cardiac Rehabilitation as main profile. Here he started several projects in the field of disease prevention and is also constantly developing the hospital in terms of capacity and profiles.
He is member of the European and Hungarian Society of Cardiology and Hungarian Society of Internal Medicine. He took part in several Phase III and IV clinical studies in Diabetology and Cardiology. Since 2018, he is the president of the Association of Church Hospitals, also member of an international initiative and a professional group which works on harm reduction.
Share articles :