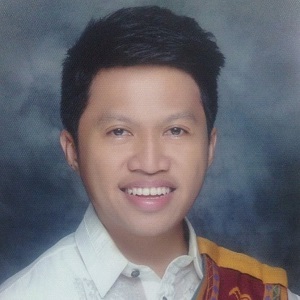 Ron Christian G. Sison
MT(AMT), MLS(ASCPi), MPH
Lead Convenor of the Harm Reduction Alliance of the Philippines (HARAP)
Ron Christian G. Sison is Registered Medical Technologist in the Philippines; also, he is a Certified Medical Technologist, American Medical Technologist (AMT); Certified International Medical Laboratory Scientist, American Society for Clinical Pathology (ASCP).
He is Assistant Professor at the Department of Medical Technology, University of Santo Tomas, Manila, Philippines; he acts as Lead Convenor at the Harm Reduction Alliance of the Philippines (HARAP).
Constant Attendee of:
Asia Harm Reduction Forum 2017 at Jakarta, Indonesia
Asia Harm Reduction Forum 2018 at Manila Philippines
Asia Harm Reduction Forum 2019 at Seoul, South Korea
Global Forum on Nicotine 2019 at Warsaw, Poland
E-cigarette Summit 2019 at London, England
He presented recent research on harm reduction at the Asia Harm Reduction Forum 2018, entitled "An Evaluation on Nicotine Absorption and Health Risk Utilizing Human Serum Cotinine and Polycyclic Aromatic Hydrocarbon Among Filipino Classical Cigarette Users and E-cigarette Users".
Share articles :