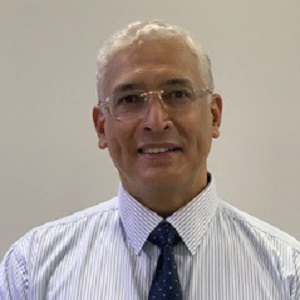 Efrain Cambronero
MD, FACS, Chief of Surgical Oncology, Head and Neck Surgery
Centro Oncologico Costarricense, Chief Medical Officer
Efrain Cambronero is a surgical oncologist/head and neck surgeon. He is currently Medical director and chief of surgical oncology at the Costa Rican Oncology Center in San Jose.
He trained in surgery and surgical oncology at the University of Costa Rica – San Juan de Dios Hospital. He spent one year at the head and next, service at Memorial Sloan Kettering Cancer Center as research fellow; then he had two clinical fellowships, one at the University of Chicago in Surgical Oncology, and another at the University of Miami-Jackson Memorial Hospital in Head and Neck Oncology. He returned to Costa Rica in 1998 where he established his clinical practice.
Dr Cambronero's interest on Tobacco Harm reduction and tobacco in general arises from the important role tobacco has as cancer risk in head and neck cancer patients.
Share articles :